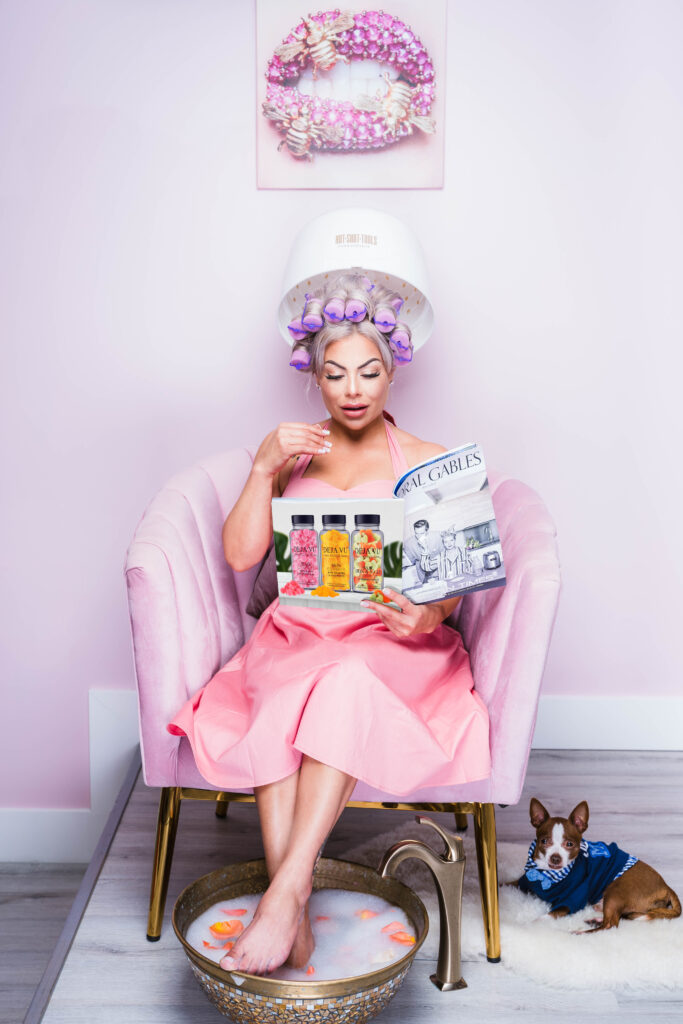 Biotin is a vitamin that works wonders for your body, it can make you healthy and look perfect from the inside out. One of the greatest advantages of our formula Hair gummies with biotin is that it gives strength, shine and softness to the hair.
Yeiny's greatest passion is creating extra platinum blonde color. Especially woman with a very dark base taking them to the lightest level of blonde that can be achieved without compromising the hair.
They are a married couple of Cuban origin, both are the owners and founders of Deja Hair Studio & Deja vu Gummies. Both of them work as a team and have the greatest testimonies written by their clients. It has been said that at the end of a single long day they have made their clients' dreams of becoming blonde true, and with beautiful and healthy hair.
"THE BEST STYLISH IN THE WORLD"
"Si andas buscando el perfeccionismo, el mejor precio y atención tienes q venir, este es el mejor lugar y la mejor estilista que he conocido en los años que tengo atendiendo mi pelo, se los recomiendo de corazón."​
"I have never experienced a better hairstylist than Jenny... She not only transform my hair but my life! She is professional, knowledgeable and very committed to her work ! Her extensions are the best out there anywhere! In Miami and everywhere else and her color technique is amazing! There is no one better than her and if you want the best stylist call her and make an appointment today!!!""​